Motion Control Accessories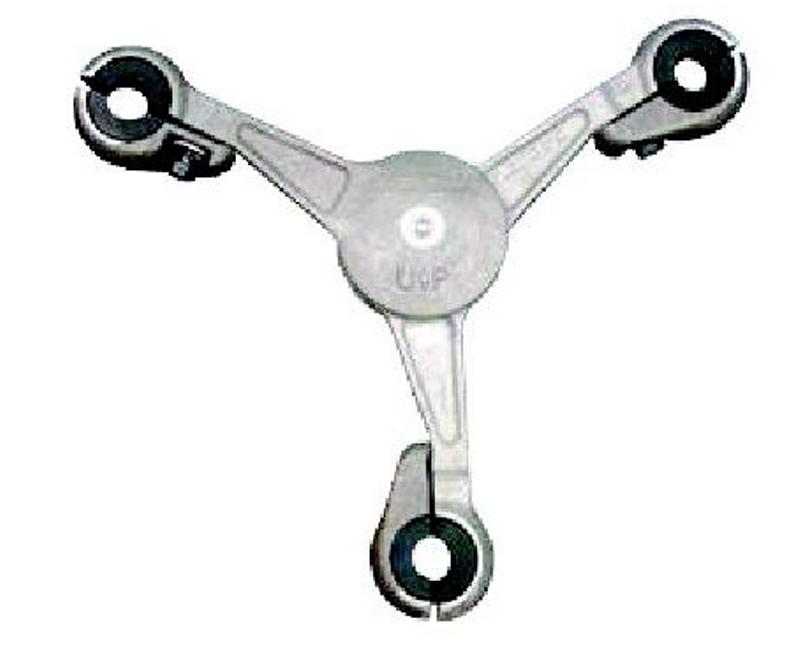 Motion Control Accessories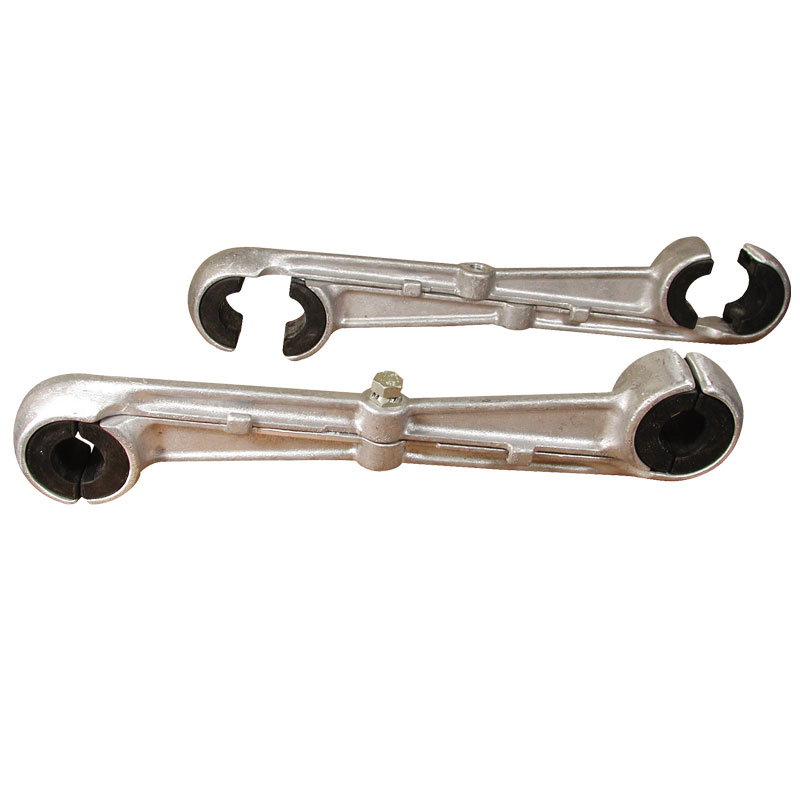 Motion Control Accessories
The spacer damper combines the function of a spacer in maintaining conductor separation and controlling oscillation and the function of a damper in controlling aeolian vibration. It frequently provides the most economical approach to protecting multi-conductor bundle systems and is an AFL engineered product. The spacer damper is a frame style unit with configurations for 2, 3, 4, and 6 bundle conductors.
The trend to higher transmission voltages and load currents has brought many changes in line construction, notably the substation of bundle conductor for single conductor on both AC and DC transmission lines. Spacers are necessary on horizontal bundle construction to prevent damage to subconductors from wind movement, ice unloading and keep subconductors separated when electrical forces tend to force them together.
AFL's work on spacers for bundles EHV lines started in 1954. The first commercial design was the articulated-type spacers which are still giving good service after 30 years in operation.
AFL's research and development led to the introduction of closed-spring type spacers, which have excellent service records on thousands of miles of bundle conductor. The "Speed Grip" design provides a firm but cushioned grip on the conductor and allows rapid installation without special tools.
For unusual line construction, special engineering data for spacer applications are available through AFL.
The AFL vibration damper is an energy dissipation device for removing the energy of vibration imparted to a conductor by wind. Conductor vibration induces a relative motion between the clamp and the inertia weights which causes flexure of the steel cable, resulting in dissipation of mechanical energy by friction between the strands of the damper cable. In contrast to most tuned damping devices, which operate best only near their natural frequencies, the AFL vibration damper is designed for efficient transfer and dissipation of energy for the entire spectrum of frequencies that occur on transmission lines. For a detailed discussion see "Panel Discussion on Aeolian Vibration." Part IV, EEI Transmission and Distribution Committee, January 1972.
Vibration protection with AFL is much more than a product. It is a proven engineered system backed by more than 60 years of experience. This technical expertise is available to transmission system engineers in the form of specific, comprehensive computations based on the particular input factors of your system.
Motion Control Accessories