NEWS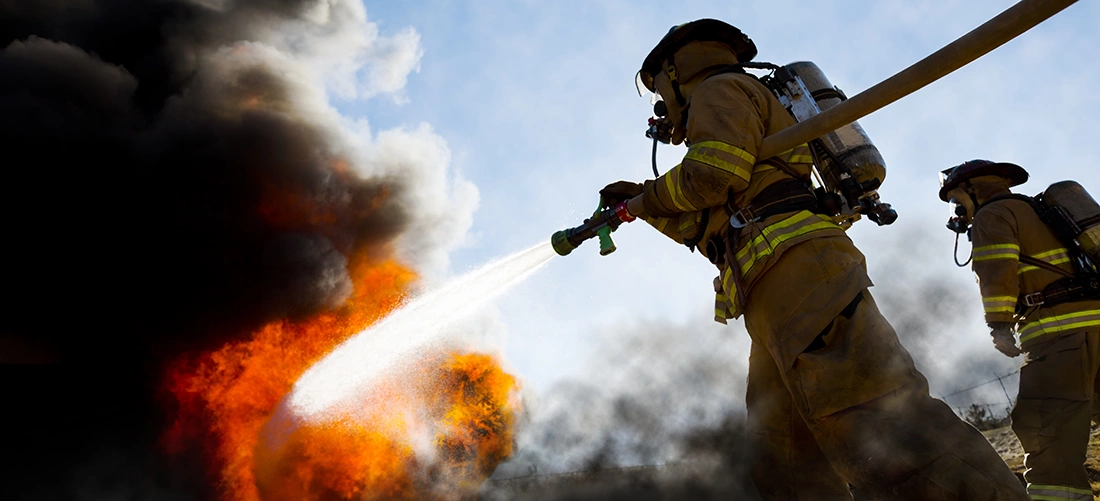 AFL Enterprise | Wireless Services Applies Expertise in Public Safety Market
11/01/2022
Spartanburg, SC – AFL, an award-winning provider of engineering and installation services, and manufacturer of fiber optic product solutions, is supporting the public safety market by using its wireless expertise to aid first responders.

AFL specializes in turnkey design and installation of Distributed Antenna Systems (DAS) built to provide enhanced communication within arenas, stadiums, campuses, schools and more. Clear, uninterrupted communications within these buildings is critical for first responders who need to communicate with others in times of crisis. AFL recognizes the importance of keeping first responders connected and wants to apply its expertise where it matters most.



"AFL has years of knowledge and expertise installing wireless networks, and over time, we realized that this expertise aligns really well with the public safety market," explained Sam Orendain, Founder of Optical Telecom Solutions, a division of AFL. "Many buildings have areas where signals are weak and in public safety situations, it is critical that communication lines are strong. DAS makes that possible and we have the experience to install these systems."

AFL recently participated in a real-world training exercise involving both the Safer Buildings Coalition™, a not-for-profit organization focused on ensuring effective in-building communication capabilities, and PCTEL®, a global provider of test and measurement solutions. At the request of Chief Alan Perdue, Executive Director of Safer Building Coalition, PCTEL demonstrated its network testing software at Harding University High School in Charlotte, North Carolina—a building in which AFL installed a Public Safety DAS solution. The system was specifically installed to provide enhanced communications for first responders in the event of an emergency. PCTEL tested the accuracy of AFL's DAS installation and provided real-time feedback.

"Our vision is to eliminate in-building wireless dead zones," said Chief Perdue. "It is of utmost importance that all first responders have the ability to communicate over every device they utilize during an incident, and with the clearest signal possible. This demonstration proved that the solution AFL and PCTEL provides will enhance the safety of our first responders and fulfill that vision."

Click here to review a video which highlights the Harding University High School exercise and AFL's commitment to enhancing communications in the Public Safety Sector.

AFL is proud to be a part of the Public Safety Communication community and is committed to developing world-class solutions that help to keep first responders connected during times of crisis. AFL was the recipient of the Safer Buildings Coalition 2021 Project of the Year award for its installation at Fifth + Broadway, a 6-acre mixed-use development in downtown Nashville, Tennessee.

From planning and assessment, to installing and commissioning, to maintaining and monitoring, AFL provides services that make it possible to communicate wherever and whenever needed.

For more information about AFL, its products and services, visit www.AFLglobal.com.

PCTEL is a registered trademark of PCTEL, Inc.

About AFL
Founded in 1984, AFL is an international manufacturer providing end-to-end solutions to the electric utilities, wireline and wireless network operators, cloud content providers, and enterprise markets as well as industrial markets which support oil & gas, mining, defense and more. The company's products are in use in over 130 countries and include fiber optic cable and hardware, transmission and substation accessories, outside plant equipment, connectivity, test and inspection equipment, fusion splicers and training. AFL also offers a wide variety of services supporting data center, enterprise, wireless and outside plant applications.

Headquartered in Spartanburg, SC, AFL has operations in the U.S., Mexico, Canada, Europe, Asia and Australia, and is a wholly owned subsidiary of Fujikura Ltd. of Japan. For more information, visit www.AFLglobal.com. Follow us on LinkedIn, X, Facebook, and read our blog.
Contacts
David Wiginton
Vice President, AFL Wireless Services
205.260.6592
David.Wiginton@AFLglobal.com
Corie Culp
Public Relations Manager, AFL
864.433.5409
Corie.Culp@AFLglobal.com