We are AFL
Together we connect the world
AFL Telecomunicaciones de México
S. de R.L. de C.V.
AFL is an innovative company that provides industry-leading solutions, products and services to the energy, service provider, enterprise and industrial markets as well as a number of emerging markets. We are dedicated to manufacturing fiber optic cable and a range of other cutting-edge telecommunication products including conductor accessories, fiber optic connectivity, fusion splicers and test and inspection equipment.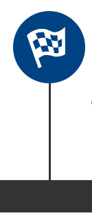 AFL unveils a building expansion that will double the production area.
2001

In January 2021, AFL decides to relocate its operations to new facilities in Apodaca, Nuevo León, offering increased space and advanced technology.
2021

AFL plans to undergo another expansion process with the goal of doubling our current headcount by 2024.
2024
1999
In May 1999, AFL launches operations in Apodaca, Nuevo León.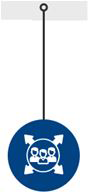 2007
AFL continues to grow by expanding it facilities, resulting in a 50% increase of the production area.

2023
The company's current headcount surpasses that of its early stages by a factor of at least 18 times.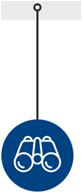 Within our, we have the following departments and capabilities:

DESIGN ENGINEERING

DIRECT CUSTOMER SERVICE

QUALITY TESTING LAB

DEVELOPMENT OF TOOLS IN ORACLE
Some of our Products include:
Facilities:

Establishing a culture, which drives focus on social and environmental impact, is a Corporate Responsibility. AFL's employees, communities and customers see all three facets of corporate responsibility - Environment, Social and Governance (ESG) - with an increasing priority. While keeping financial performance and customer experience a top priority, AFL is integrating ESG into our culture and processes. AFL's corporate responsibility initiatives are outlined in more detail below:

Environmental Sustainability
Since our founding AFL has focused on environmental stewardship to achieve our business goals. We began with a solid foundation of compliance and have expanded our efforts to not only manage environmental impacts, but to reduce or eliminate them wherever possible.

Social Responsibility
AFL believes that that individuals and organizations have a responsibility to act in a way that benefit our communities and make a positive difference in the lives of others.

Governance
AFL conducts our business activities and develops company policies based on a firm commitment to ethical practices and corporate governance best practices.