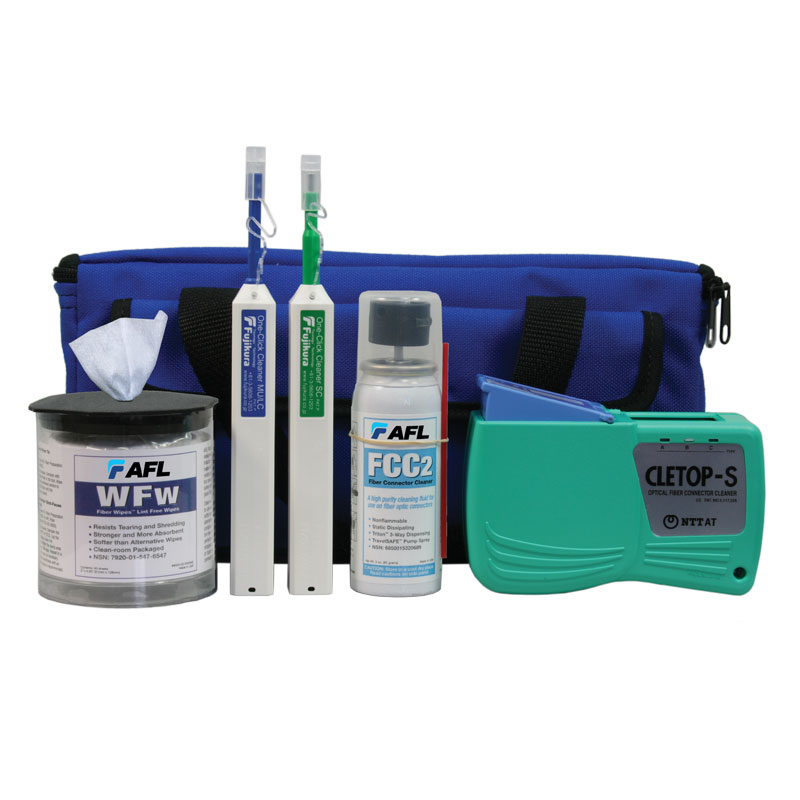 Cleaning Products - AFL provides fiber optic cleaning solutions.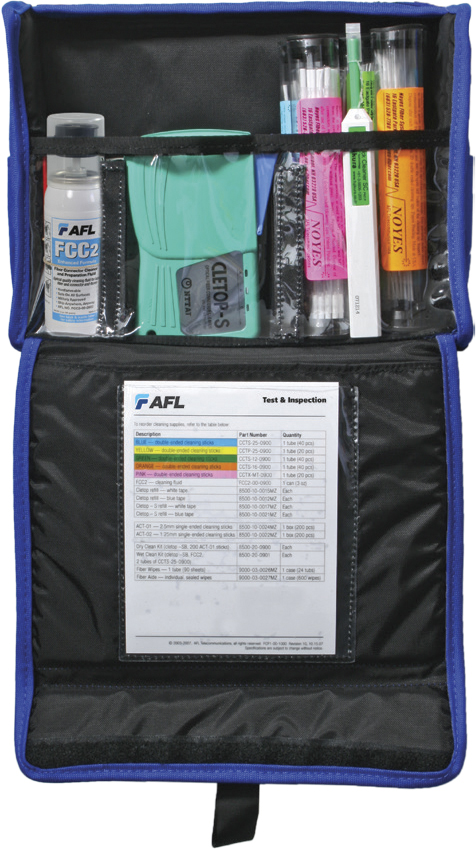 Cleaning Products - AFL provides fiber optic cleaning solutions.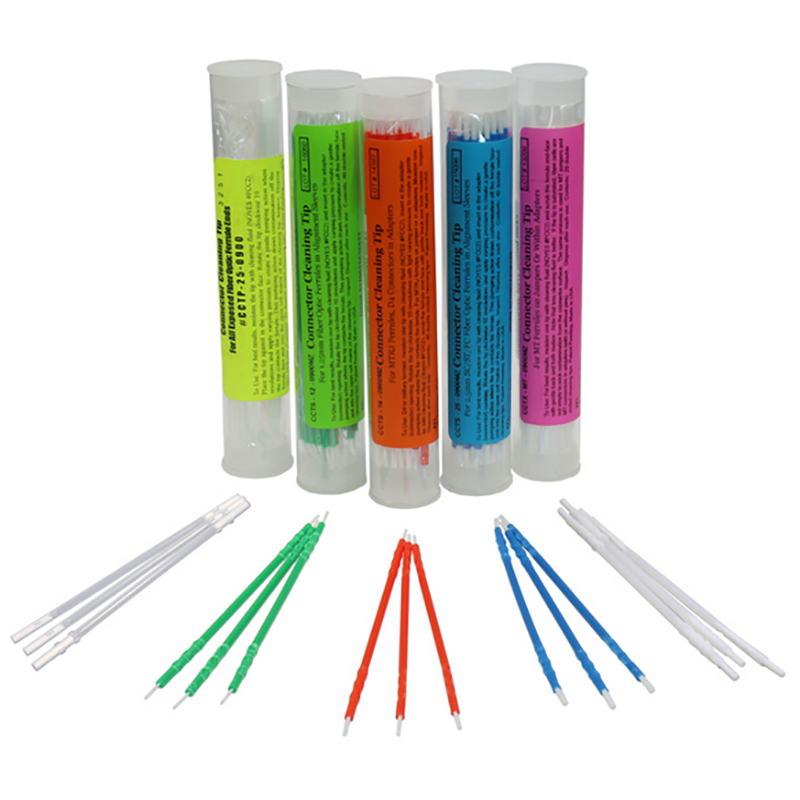 Cleaning Products - AFL provides fiber optic cleaning solutions.

The connectors entrusted to carry the critical information that passes through your network deserve far more than a wipe on a t-shirt. As data center bandwidth continues to increase, adherence to best practice fiber endface cleaning and inspection methods must improve. AFL's industry-leading cleaning and inspection solutions enable optimal data center performance levels and minimal service disruptions.
AFL offers a complete selection of compact fiber optic cleaning kits for field cleaning of connector end-faces and splicer v-grooves. We offer pre-stocked kits with a variety of cleaning tools and can also build you custom kits to meet your specific application needs.
Push-type cleaners feature an easy one push action which quickly and effectively clean the end-face of connectors on jumpers or through adapters. Push-type cleaners are a low cost per clean option that are a fast, easy and effective way to clean your connectors and maximize your network performance.
Reel-type cleaner quickly and effectively clean a variety of connectors. Reel-type cleaners are a safe cleaning option without the need for alcohol, which can be toxic and flammable. They have refillable cleaning tapes making them ideal for lab, assembly lines and field use.
Easily and safely clean contaminants from fiber connector end-faces and optical fiber before field terminating or fusion splicing. The AFL FCC2 Enhanced Formula Fiber Optic Cleaning and Preparation Fluid is a non-flammable, environmentally safe, residue free solvent engineered to easily remove contaminants from fiber optic end-faces and bare fiber.
AFL offers a wide variety of optical grade wipes and cleaning cards for both field and manufacturing applications. Cleaning wipes and cards are designed to be used dry or with cleaning fluid for effectively removing common contaminants from optical jumpers and patch cords
AFL offers a wide variety of cleaning sticks and tips specifically designed for cleaning fiber optic connector end-faces. AFL swabs are designed for thorough cleaning of fusions splicer's optical elements and alignment V-grooves which is critical in ensuring successful trouble-free splicing operations.