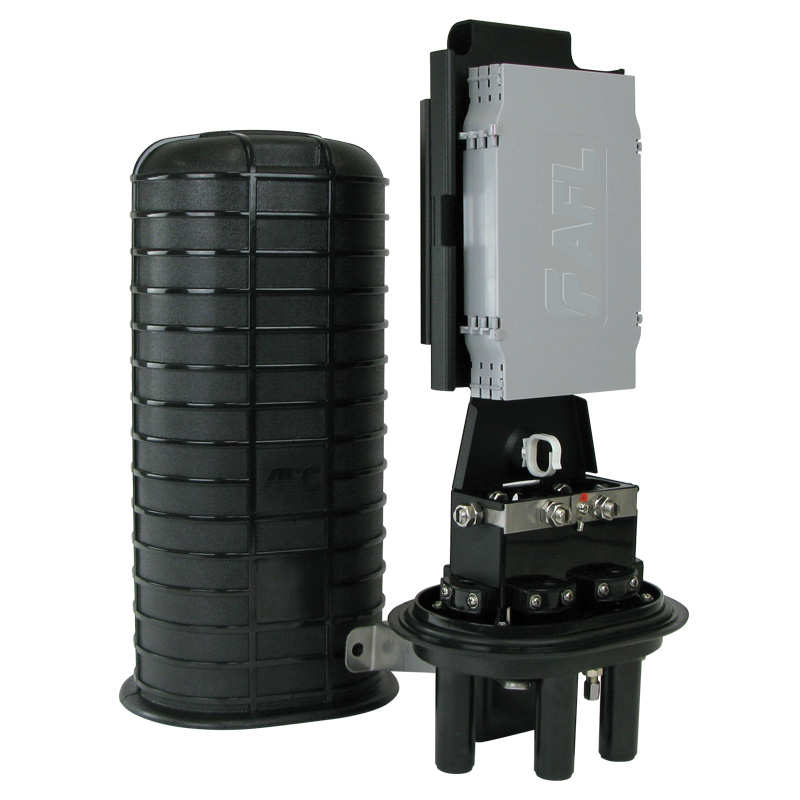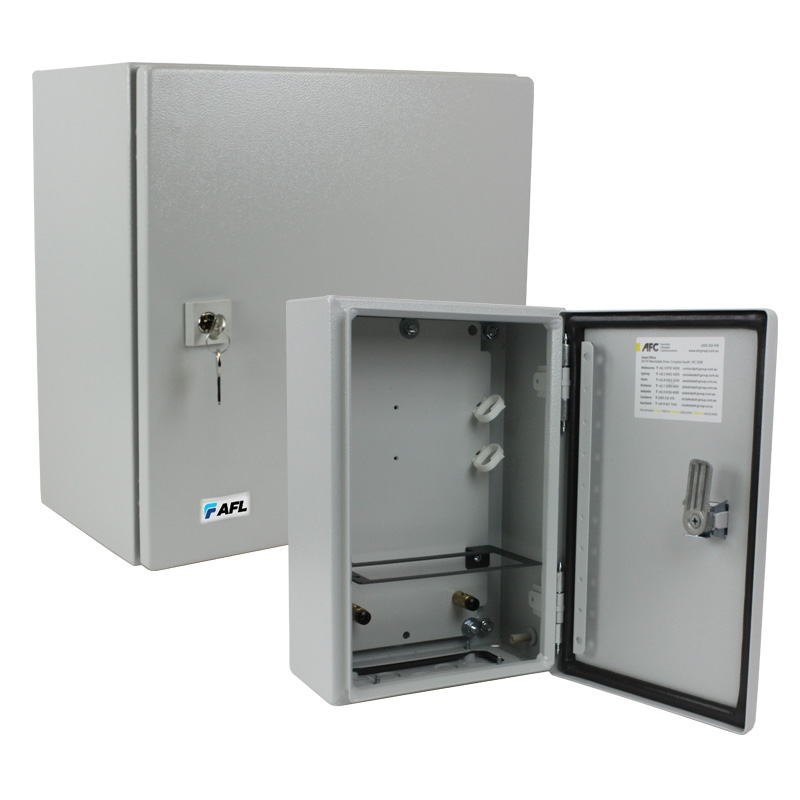 AFL specialises in the development of Fibre Optic enclosures to suit all environments and customer needs. We have developed a complete range to suit any application including 19" rack mounting, wall mounting, defence style, I.P rated for outside plant environments, industrial uses and for underground terminations.
Our extensive range of enclosures accommodate all types of installations including fusion splicing, direct terminations, pre-terminated cables, MTP connectivity and pre-terminated copper cabling.
Our enclosures are precision made using high quality materials and have a powder coat finish to ensure long term usage and reliability. All enclosures can be packaged up as a kit to include pigtails, cassettes, couplers, cable management trays and much more.
Custom made enclosures and cabinets can be manufactured to suit a particular application. These applications include outside plant, mining and military, road and rail and ship-to-shore, to name a few.
AFL carries stock in our vast branch office network to minimise delivery times and provide local advice and customer service.
At AFL we continue to develop new, and refine existing products, to better service our customer needs. We are driven to provide the highest quality and most user friendly products in the industry and you will reap the benefits.
Our range includes:
Rack mount fixed and sliding in 1, 2 and 3RU sizes
Wall mount styles for office environments
DIN Rail styles for industrial applications
MTP panels and cassettes for high density plug and play applications
Defence enclosures for fibre to the desk or other military applications