BLOG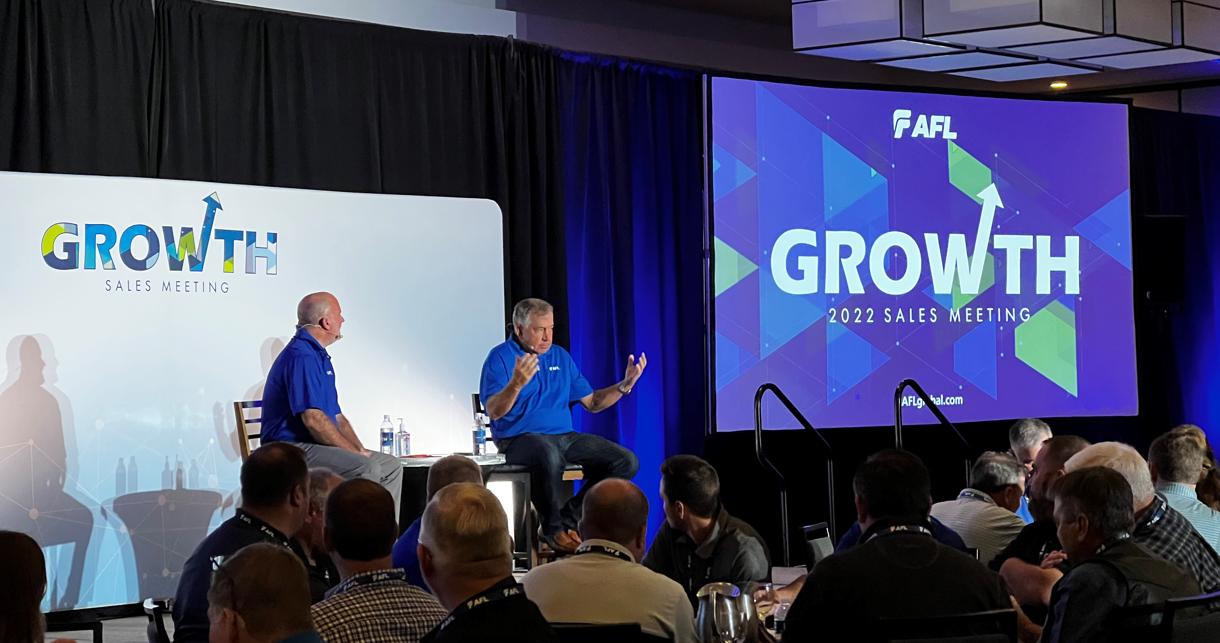 AFL GROWTH 2022 Recap
05/26/2022
And that's a wrap! Thank you to everyone who attended and participated in AFL GROWTH 2022. This past week was filled with market sessions, product trainings, roundtable discussions and more.
Day four began with more product reviews. During a morning Test and Inspection breakout session, guests were asked to hit the EASY button when they realized how easy it is to use our products.
During lunch, Jody Gallagher, President and CEO, Steve Ferguson, Executive Vice President of Sales and Kurt Dallas, President of our Product Solutions, hosted an executive roundtable.
Thursday was also the final day of our Solutions Fair, a time to showcase our products and end-to-end solutions. 
We enjoyed learning and growing together and can't wait until 2024!
---