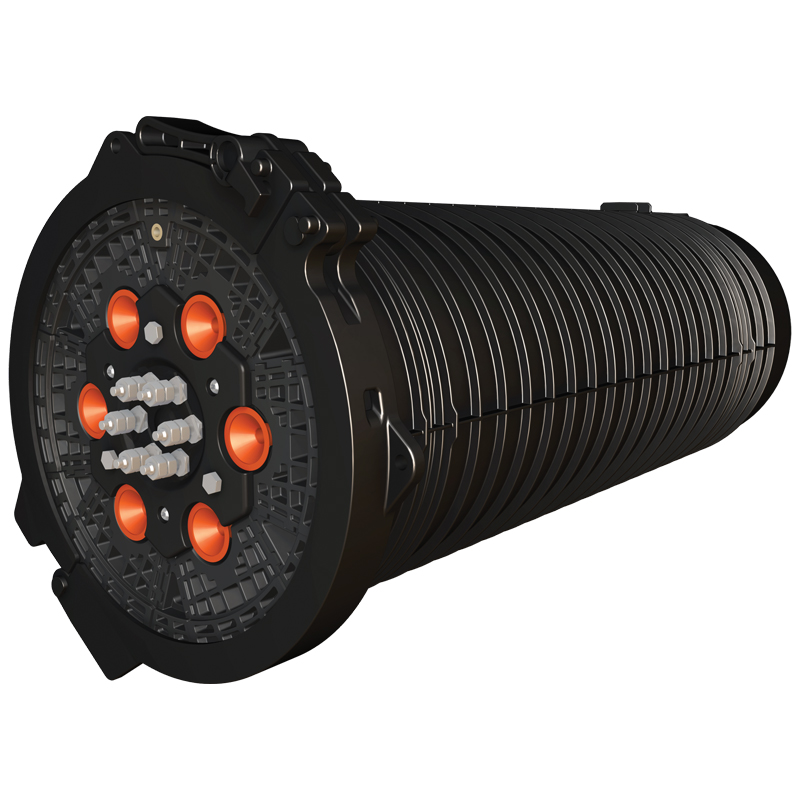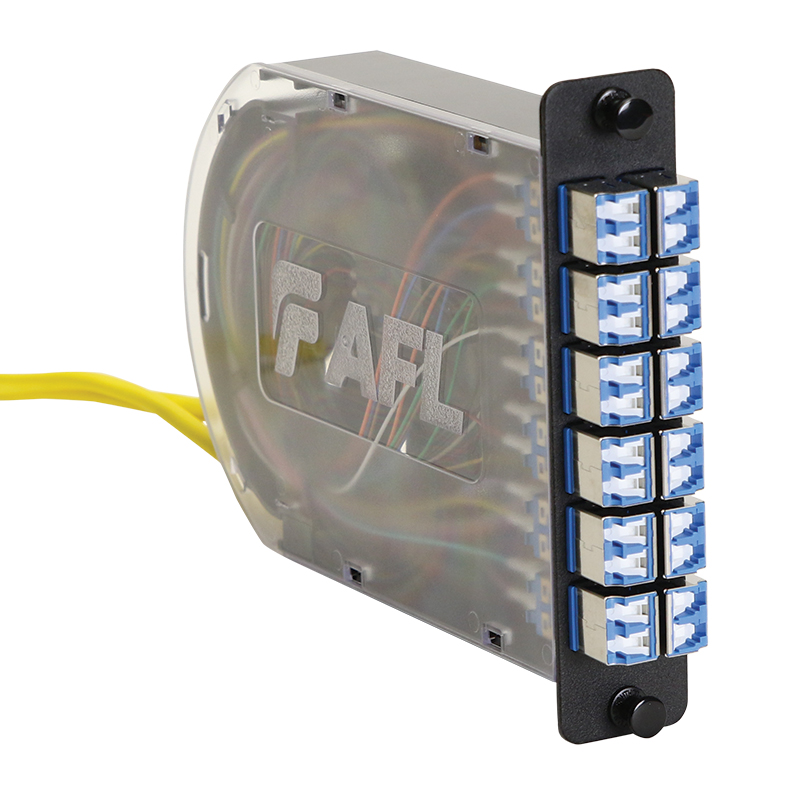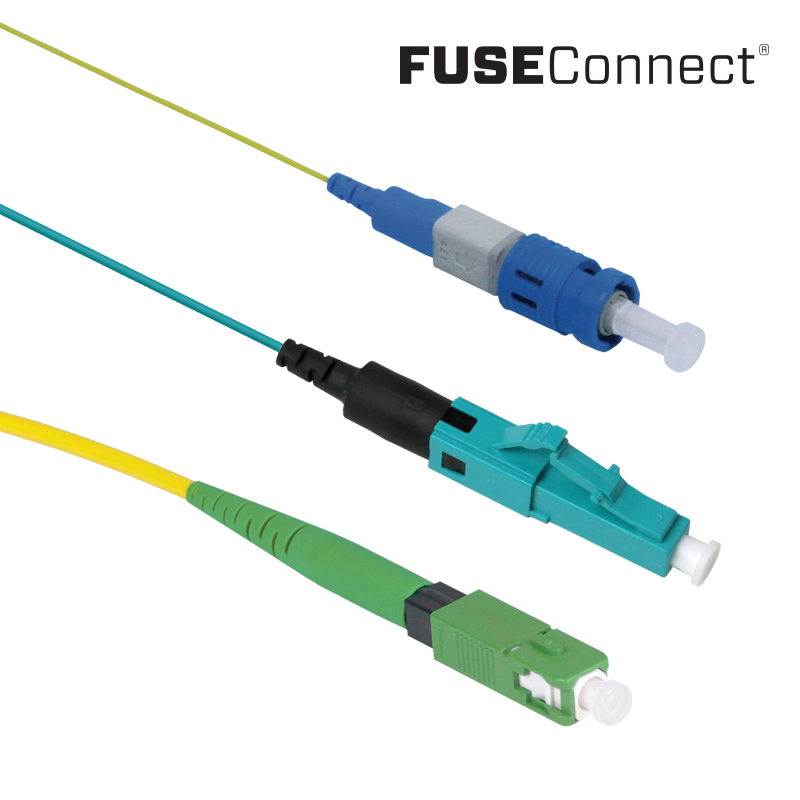 With decades of experience, AFL's fiber connectivity products are tried and tested like no others. AFL's experience in the field is proven success that you can count on for products you deploy now and in the future.
AFL provides a complete line of fiber optic cable assemblies, each specifically designed to link equipment together. These assemblies have been used in multiple applications, including building interconnections on college campuses, as trunking lines to telecom closets and as links between patch panels and communications closets. Fiber optic cable assemblies are available in simplex, duplex, quad and trunk configurations.

Connectivity accessories include buildout attenuators, fanout kits, adapters, terminators, and mechanical splices for a wide range of applications.

Passive optical components significantly reduce costs in the network by eliminating the need to power and service active components. They also expand the capacity of the existing fiber network. AFL's components include RFoG WDM, CDWM, DWDM, optical splitters and optical couplers.

Field installable connectors are used to quickly and efficiently terminate fiber cable to custom lengths in the field. Our FASTConnect® series of products are compact and require no tools. The more robust FUSEConnect® series and Field Master® series are also available.

Rack-mounted interconnection panels are used within a rack system to manage connections. AFL offers the LANSystem (LS series), the Xpress Fiber Management® series (XFM®) and the newly introduced ASCEND® Modular Platform.

AFL's complete line of wall-mounted interconnect panels provide a convenient location for connection and splicing for co-location sites, customer premises, hub/OTN sites, telecom closets and campus/enterprise environments.

AFL offers a wide variety of modules and panel accessories to be utilized with the LANSystem patch and splice panels and XFM modular platform.

Used in FTTx applications, a fiber demarcation is the point at which the service provider network ends and is connected to the cabling at the customer location. AFL's fiber demarcation products secure efficient termination of fibers in transitioning from OSP environments. Customers can choose various capacities which include splice trays and other hardware for complete installation.

AFL's sealed and aerial weathertight splice closures are craft-friendly and designed with the installer in mind—closures that are engineered to protect fiber optic splices in underground or aerial environments (butt, in-line, branch and drop applications). Customers can count on AFL's closures which are engineered to reduce installation time and labor expense using common hand tools with no heat, gel, adhesives or power tools needed. Capacities up to 864 single-fused and 2592 mass-fused fibers are available.

FTTx splitter cabinets provide the means for plug and play distribution of fibers in an FTTx network. These cabinets allow for the use of varying split ratios to split incoming feeder fibers to multiple distribution fibers in PON, GPON, EPON, RFoG, and other FTTx topologies. Factory terminated input and output fibers as well as splitter modules enable service technicians to complete customer installations faster than traditional methods such as fusion splicing. Cabinets are available for OSP pole or ground-level mounting or wall mounting for MDU applications.

Pre-terminated OSP multiport terminals and drops allow for quick and easy subscriber connections anywhere in the OSP access network. The sealed and rugged design of the terminal and hardened connector allow for long term reliability when installed anywhere in the network—underground, in pedestals, on poles, or on aerial strand or ADSS.
The fully hardened connector designed to withstand the rigors of the outside plant environment, tested to full Telcordia GR-3120 requirements to ensure operation during the harshest environmental and mechanical conditions. The AFL TRIDENT connector employs an innovative "BNC-like" latching mechanism, enabling subscriber connections within seconds.