BLOG

Welcome to our new website!
03/26/2022
For more than a year, a team of AFL associates has been creating a new Digital Customer Experience (DXP). More than just a website, this new DXP features:
Fresh New Designs
Advanced Search Capabilities
Easier Navigation
Mobile-Friendly Aesthetics
Simplified Communication
Platform for the Future
Continue reading to learn why this is a game changer for our associates and most importantly, our customers.
Fresh New Designs
AFL is a perennial leader when it comes to the development of innovative products for the telecommunications markets. So, it made sense for us to align our new website with Innovation, one of our Core Values.
The Marketing team contracted with an outside marketing agency to revamp the look and feel of the website, and to gain a fresh perspective. We sought a modern and intuitive interface that would make it easier for our customers to engage with us and our content. The goal was to keep the site simple and clean while reflecting AFL's growth.
The new design has more images and less text, making it visually appealing and engaging. Rounded edges from the Fujikura logo were used in photo frames and graphic elements. Stylized lines, inspired by cables and conductors, were also used as design elements. These lines give a sense of energy and motion that move the viewer's eyes through the site. Calls-to-action are highlighted with the Fujikura blue to stand out on the white background.
Advanced Search Capabilities
Our customers and even our associates often commented, "we cannot find what we are looking for," so upgrading the search functionality was a top priority when creating the new DXP. The search bar was added as prominently as possible, and a new search tool was configured. Not only will this new tool make search better, but by leveraging Machine Learning (ML) and Artificial Intelligence (AI), it will continue to improve and enhance.
Easier Navigation
With the help of our design agency and external implementation team, the navigation was designed to be more intuitive. As shown above, the large menu drops down with a touch or click, directing users to their desired content in the fewest clicks.
To navigate the new site, click the primary category to expand and see the full section menu.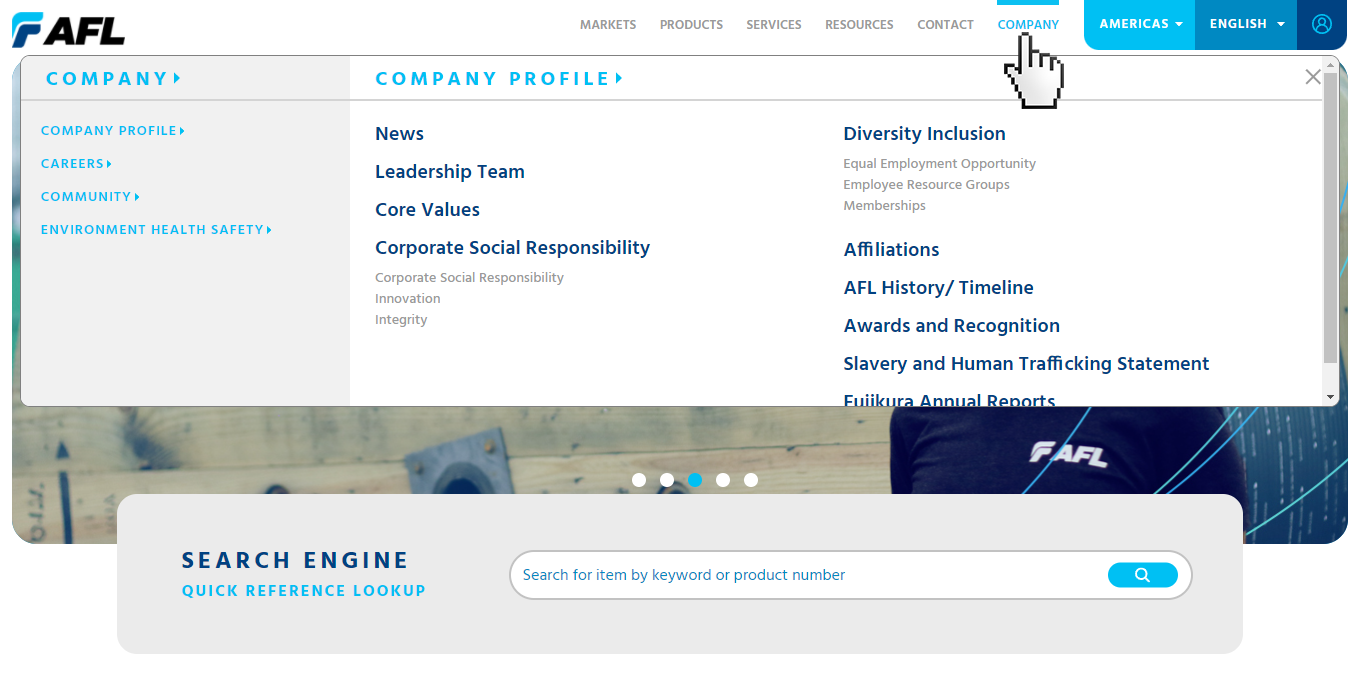 In the image below, browsers can click on the Company Profile to see high-level page content for that section.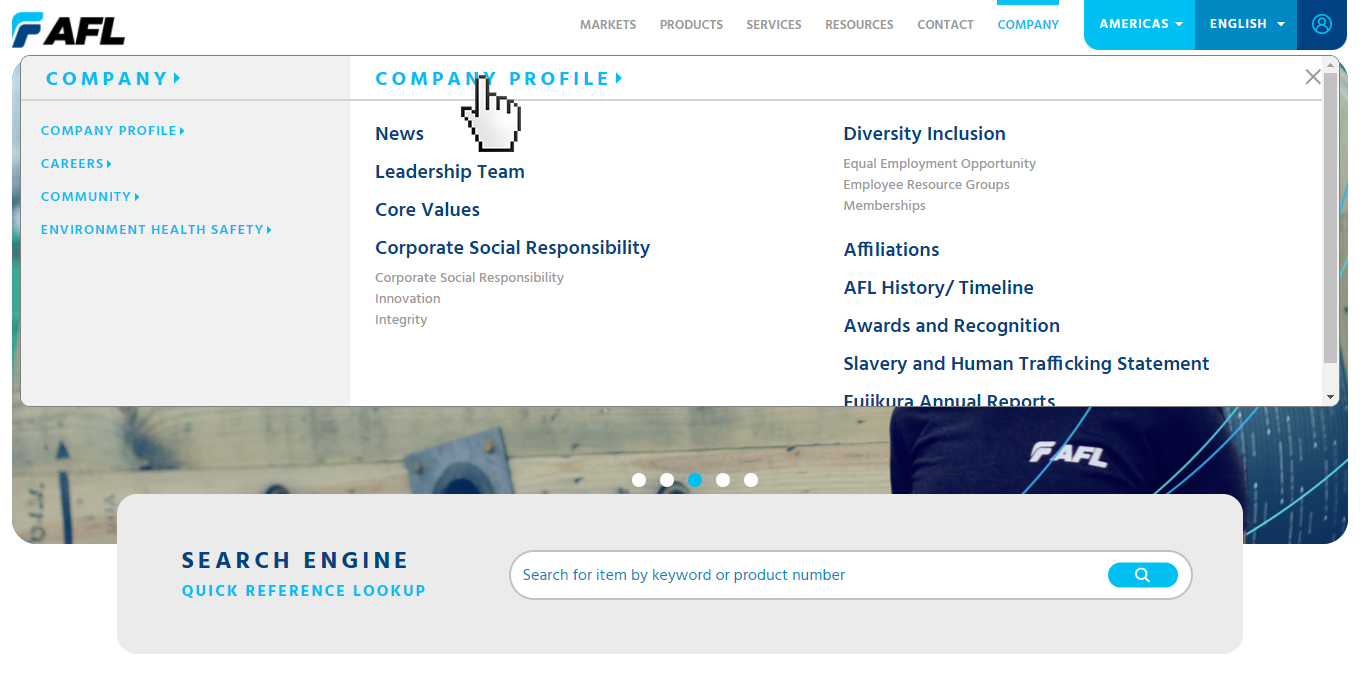 Pictured below on the left, browsers can navigate to Careers, Community or EHS.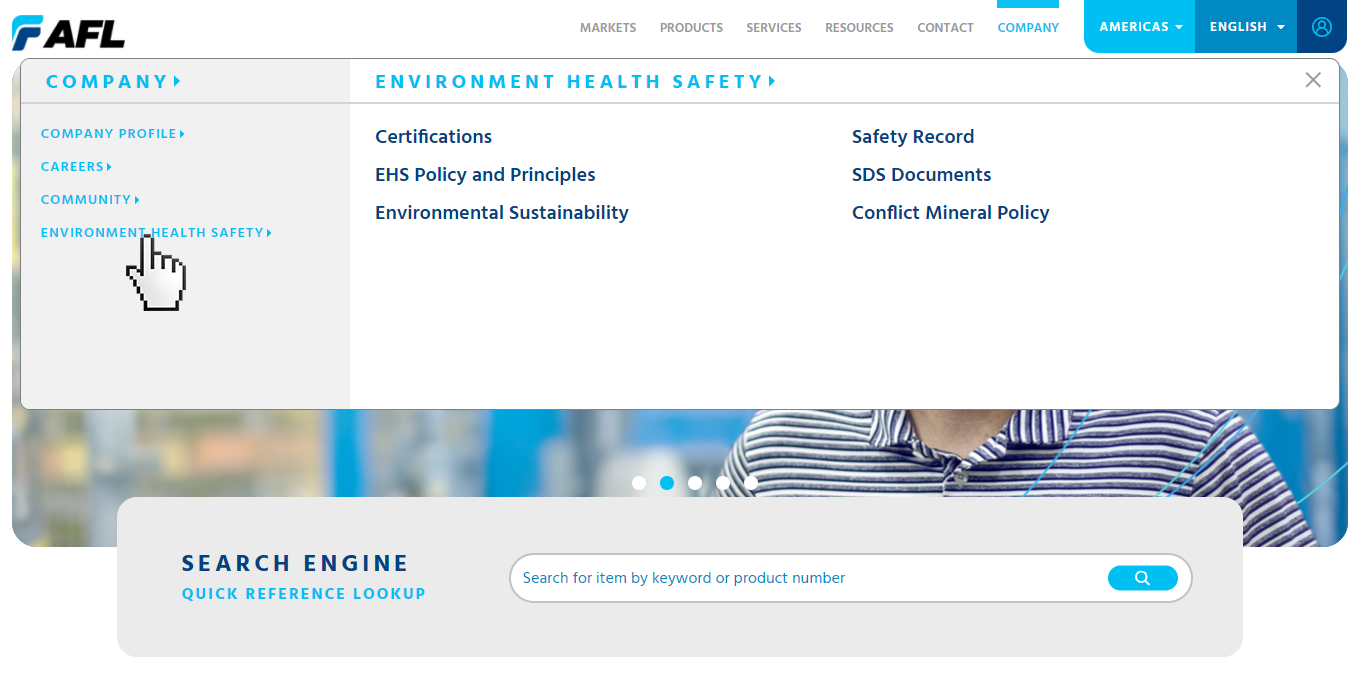 By clicking EHS, browsers can see other sub-categories to explore more specific details.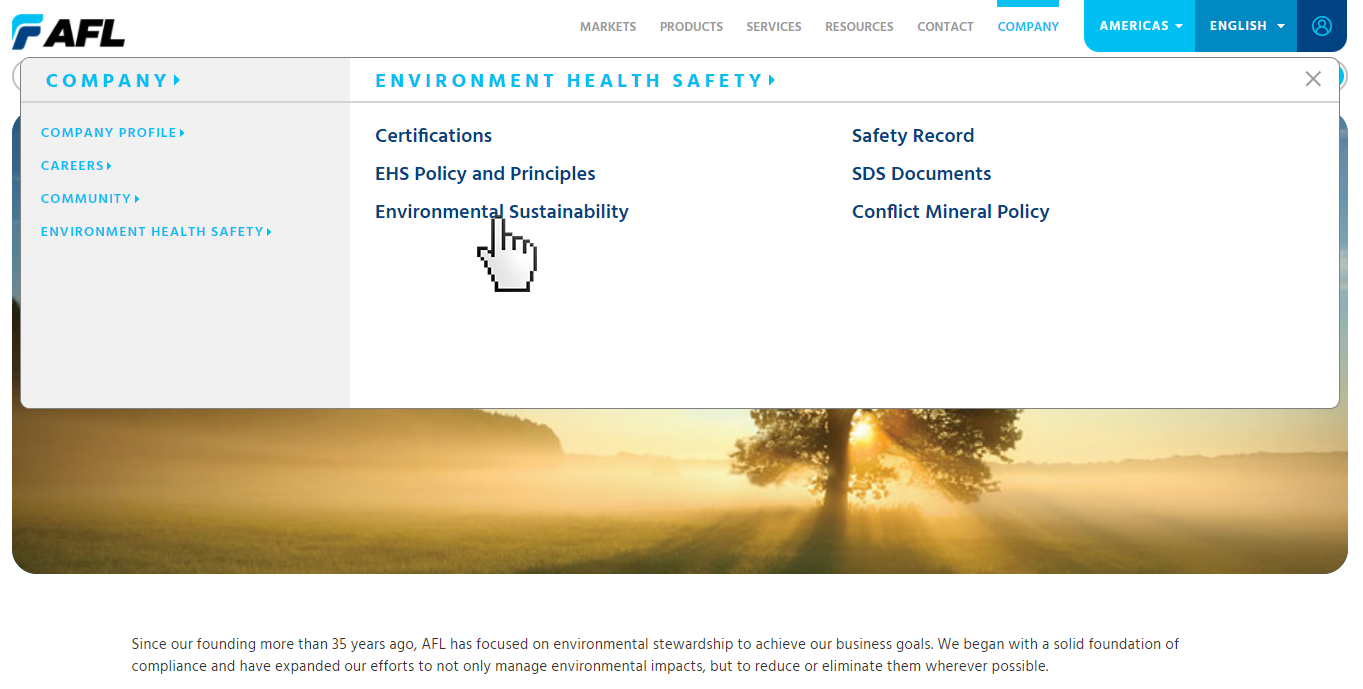 Better breadcrumbs on each page allow users to quickly know where they are and go back to a broader view of content with just one click.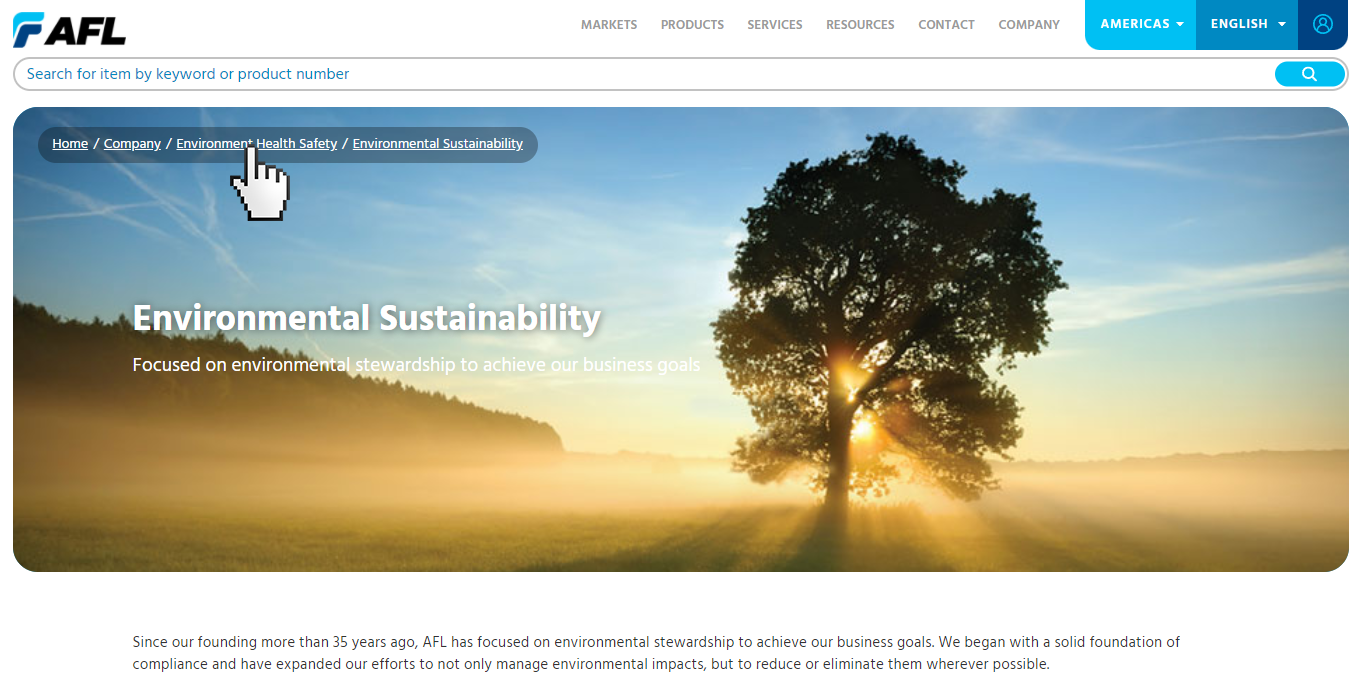 Mobile Navigation
The below image shows the mobile, touch-friendly navigation display.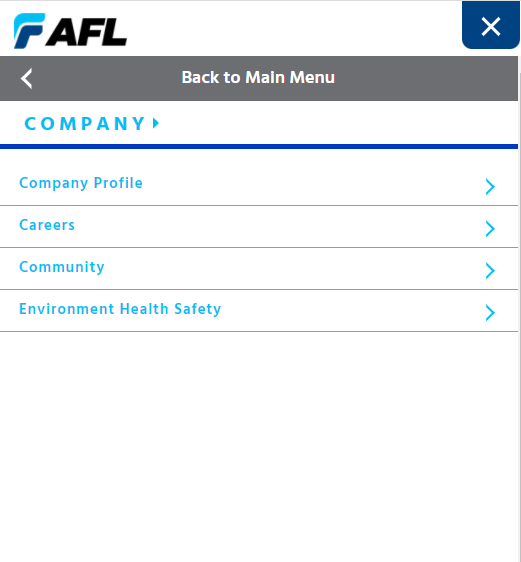 Mobile-Friendly Aesthetics
As more and more traffic is mobile, modern design and best practices insisted that mobile visitors were addressed first. Not only is the new website visually appealing from your desktop, but it's also mobile-friendly. Regardless of the operating system or device, the user experience will be positive.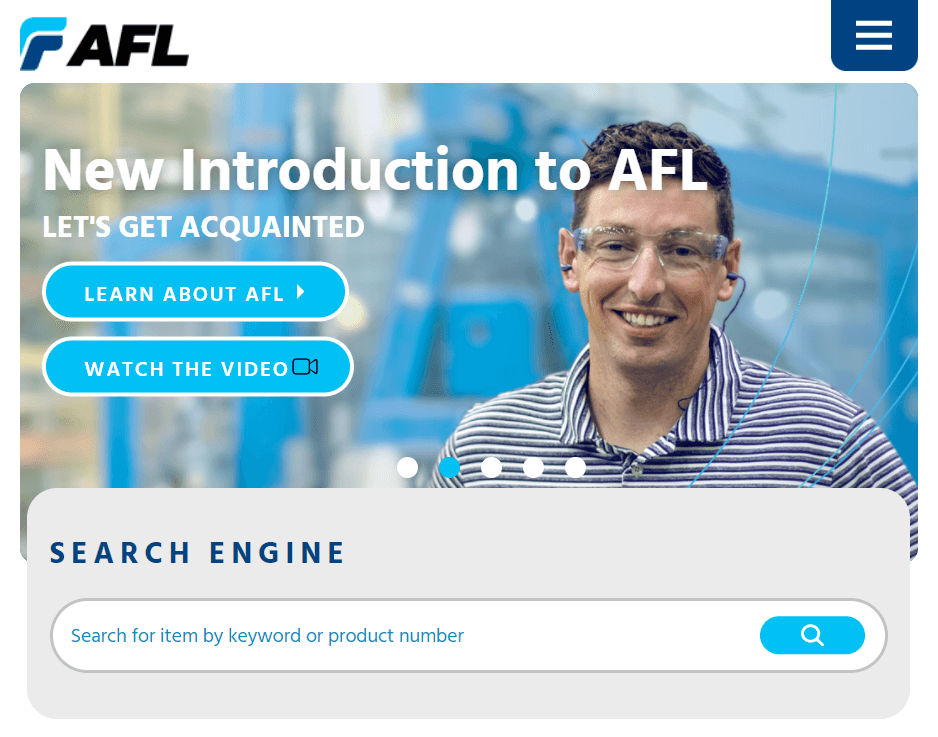 Simplified Communication Options | Site Feedback
Feedback from customers confirmed that they were confused as how best to contact us, so we created one contact form which offers an opportunity to simply contact us or request a quote. The contact form is present on most web pages and feeds into Salesforce to ensure a timely response.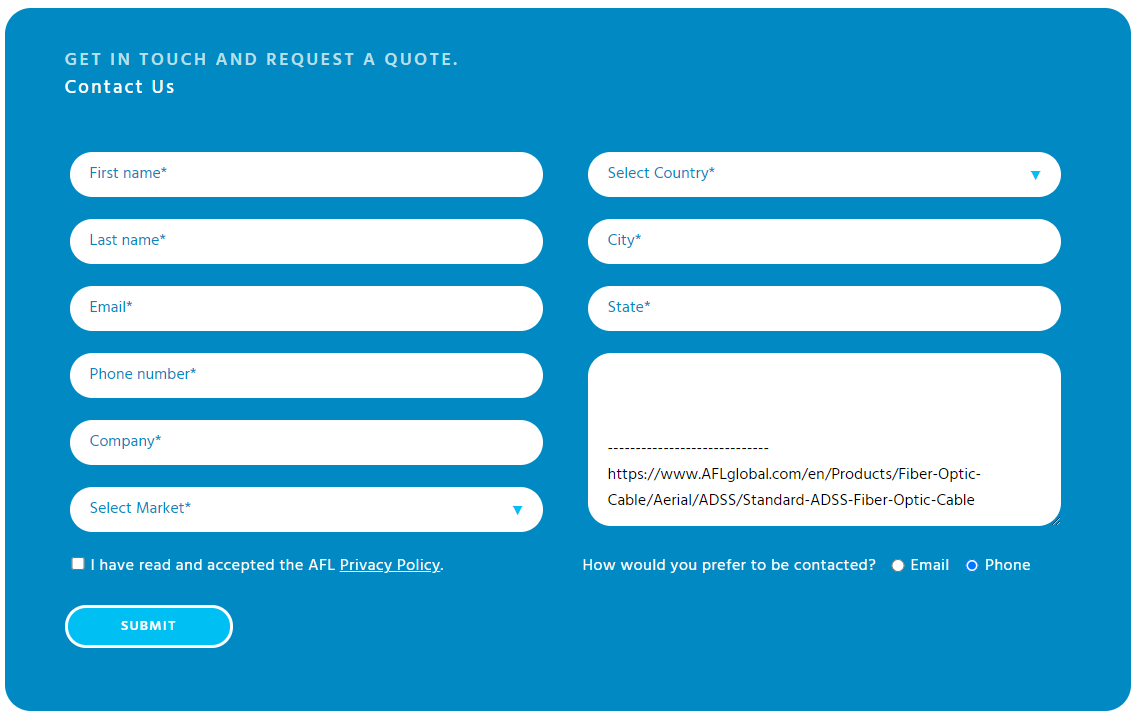 Platform for the Future
After an exhausting search of the best platforms for digital experience, the IT and Marketing teams selected a best-in-class DXP platform with the following benefits:
Digital Asset Management (DAM) — an intuitive and organized solution for storing, managing, and accessing assets.
Experience Manager —creates, manages, and publishes to digital properties across the globe in any language.
Digital Experience (DX) and Customer Experience (CX) — DX and CX build relationships with our customers by telling great stories and using AI to let our humanity show.
AI and ML — AI and ML drives personalized digital customer experiences to a whole new level, and transforms casual visitors into engaged, loyal and long-term brand ambassadors.
Personalization — this cloud-native solution delivers tailored experiences to every customer, on any channel and at scale.
Special Thanks to the Core and Extended Teams
To ensure the success of this project, we included representatives across all geographies and business units. We would like to recognize these groups of associates who contributed their time and talents to ensure the new digital experience would be the best it could be.