Leadership Team
Our Leadership Team believes in ensuring everyone succeeds: you, our employees and our partners. Meet the individuals who are here for you when you need us.
Seneca Mullins,

Senior Vice President, AFL
Seneca Mullins is responsible for AFL's Enterprise and Broadband Services teams in the U.S., leading strategic planning and initiatives to ensure continued growth.
Seneca started with AFL in 2006 as a Financial Analyst supporting multiple Service business units, focused on enhancing financial operations. Within five years, he was promoted to the role of Controls Director/Regional Director. Serving AFL in the capacity of Executive Director and Vice President of Enterprise Services between 2013 and 2021, Seneca was subsequently named President of ITC Service Group in April 2021, in addition to his role as Senior Vice President of several AFL service entities.
Darren Corley ,

Executive Director
Darren Corley serves as the Executive Director for AFL's Enterprise Services. Darren originally joined the AFL team in 1997 through AFL's acquisition of Six R Communications where he served as Vice President and General Manager for AFL Network Services, Inc.
During his tenure, he was responsible for engineering and installation services. In 2003, he was promoted to Vice President, EF&I Services with his responsibility dedicated to the engineering, furnishing, installation and testing services, serving the major telecom, broadband and OEM customers.
Darren obtained his Bachelor of Science degree in Electrical Engineering from the University of South Carolina.
Dan Henderson,

Senior Director, Operations
Dan Henderson serves as the Senior Director, Operations for AFL's Enterprise Services. Dan joined the AFL team in 2017 as a Regional Operations Director.
In April of 2021, he was promoted to Senior Director, Operations. Dan provides strategic leadership and operational direction, while fostering customer relationships and striving to exceed business operational goals and objectives. Dan is heavily invested in ensuring the health and safety of our employees, clients, and partners, and works closely with our Environmental Health & Safety (EHS) team to drive compliance and maximize engagement.
Elias Elia,

Commercial Business Development
Elias Elia serves as the Commercial Business Development Director of AFL's Enterprise Services. Elias joined AFL in 2014 as Regional Operations Director and in 2017 he accepted the role of Commercial Business Development Director. He and his team are responsible for leading the day-to-day sales and business development for North Carolina, South Carolina and Virginia promoting all AFL Enterprise Services capabilities.
He brings vast knowledge and experience in communications and integration technologies, and he has a proven track record in executive management that enhances his success in his current role.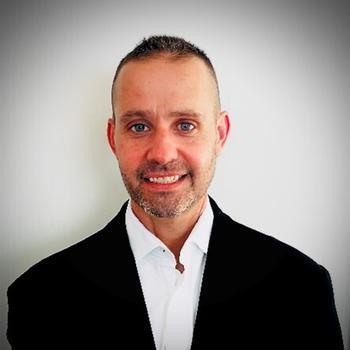 Kevin Byars,

Director, Data Center Operations
Kevin Byars joined AFL in 2022 serves as the Director of Data Center Operations for AFL's Enterprise Services. Kevin comes to us from Amazon Web Services (AWS), where he spent the last 6 years in various mission-critical leadership roles to include infrastructure delivery, talent development, and design engineering. In his more than 20 years in the ICT industry he has designed, implemented, and managed large scale commercial and data center infrastructure projects for clients all over the world ranging from the African and European continents to the United States.
He has demonstrated repeated success scaling business operations by effectively building and developing teams. Kevin is based in the Northern Virginia market, where he is well connected within the hyperscale ecosystem.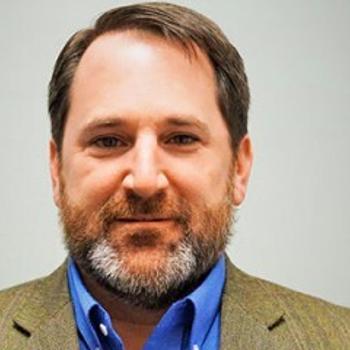 Nelson Resch,

Director, Security Solutions
An industry veteran, Nelson has worked with facility managers, technology stakeholders, and risk management professionals to maximize investments in physical and electronic security. Nelson is an industry expert with numerous nationally recognized certifications and licenses to practice security and life safety. Nelson supports his team and AFL's clients throughout the project lifecycle from design and engineering through maintenance and managed services. He was formally trained as a U.S. Navy Electronics Technician prior to starting his career in the security industry.
Bridget Costner,

Manager, Customer Service Center
Bridget manages the Customer Service Center in Monroe, North Carolina, where a team that handles the service dispatch for Enterprise Service customers. Bridget joined AFL in January of 2019. Her previous experience includes orchestrating nationwide training for the hardware departments of Lowes, managing sales and administrative teams for a large insurance brokerage corporation for North and South Carolina, and overseeing a patient follow up call center for over 12 hospitals within Atrium Health. Her business priorities include inserting transparency and positive change and organizing business methodologies to her workplace. She has a degree in Business Change Psychology.
Christina Blount, PMP,

Senior Program Manager – Business Controls
Christina Blount serves as the Senior Program Manager – Business Controls. Christina joined AFL in 2010 and previously served as Project Roll-out Manager and Customer Support Center Manager, as well as management of our Call Center.
In September of 2021, Christina was promoted to Senior Program Manager – Business Controls, where her responsibilities are dedicated to managing our shared services team consisting of fleet, compliance, vendor management, training, as well as project roll-out program.
Christina is a certified Project Management Professional from the Project Management Institute.