AFL Network Services provides solutions to design, build, connect and service communication networks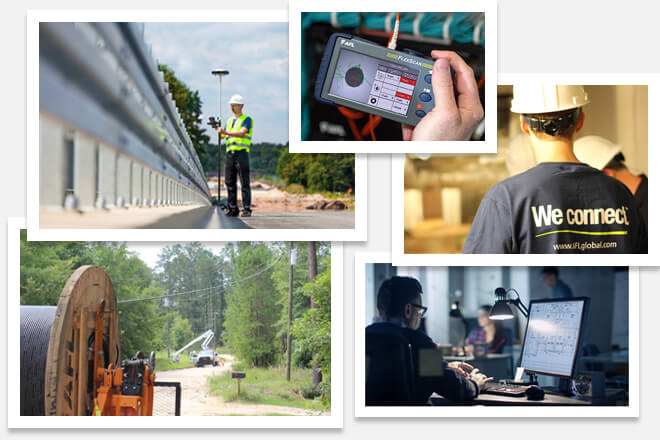 We have an experienced and highly skilled team dedicated to building forward-looking, scalable network solutions that can easily expand as your business grows.
You need a partner who understands industry trends, network convergence, technology demands and can deliver the right solution the first time.
We offer reliable, innovative, and scalable turnkey solutions that deliver a wide range of network solutioning capabilities. 
Learn more about our Scalable Services:

We offer unique 'Integrated Solutions' where our team both sources the materials for your fiber build and provides end-to-end installation services
Specifically, our integrated solutioning encompasses all aspects of fiber delivery from (1) initial planning, feasibility, and design to (2) selection, supply and installation of products, and (3) network testing and maintenance.
As an AFL customer, you have priority access to AFL Products if required; however, our team are also experts at product-agnostic solutions.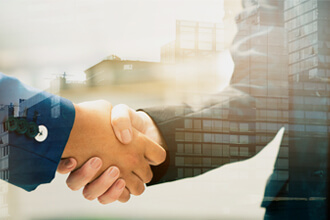 We understand your need for key strategic partners that will not just deliver but will also partner with you and own your challenges.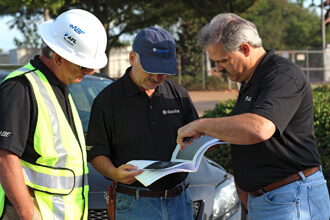 You trust us to engineer, provision, build, connect and service your broadband networks. We deliver turnkey projects and take full ownership for project success, from start to finish.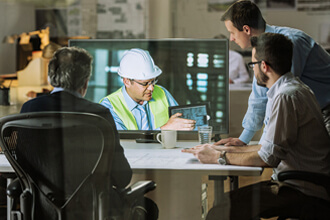 Your success is our success; we measure project outcomes based on KPIs that matter to you.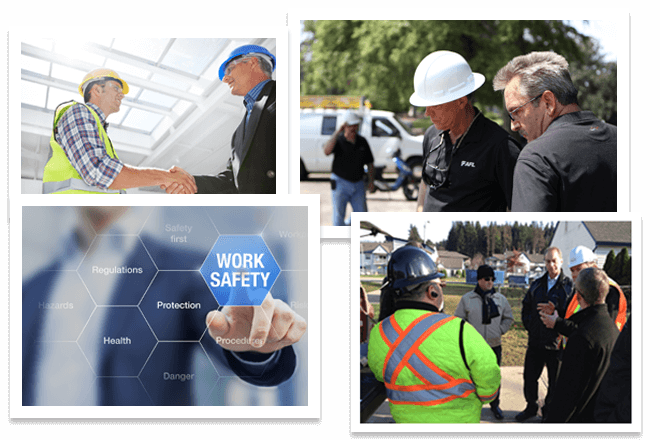 Our integrity and ability to follow through on our promises are key to our culture of commitment.
We offer end-to-end project management combined with pride of ownership.
We solution projects and programs based on your needs and ensure delivery on those commitments.
Health and Safety measures are prioritized as first and foremost at all our worksites.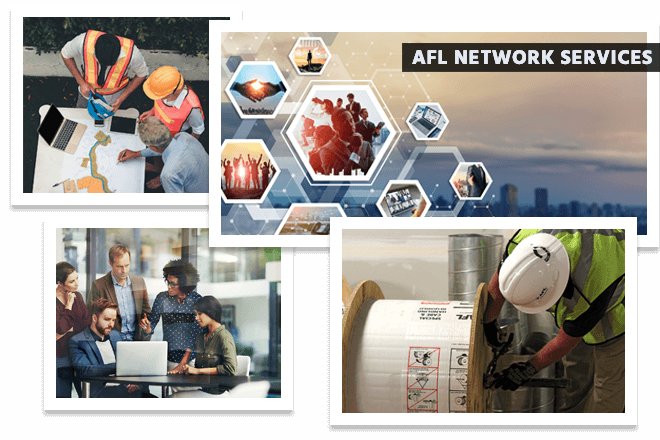 Working at AFL Network Services give you access to a variety of career paths and job opportunities from designing and constructing fiber networks, to servicing field projects and managing high-performing teams.
We offer competitive wages, comprehensive benefits, full training, and lifestyle perks.
Come be a part of a positive work environment that thrives on giving back to local communities!