NEWS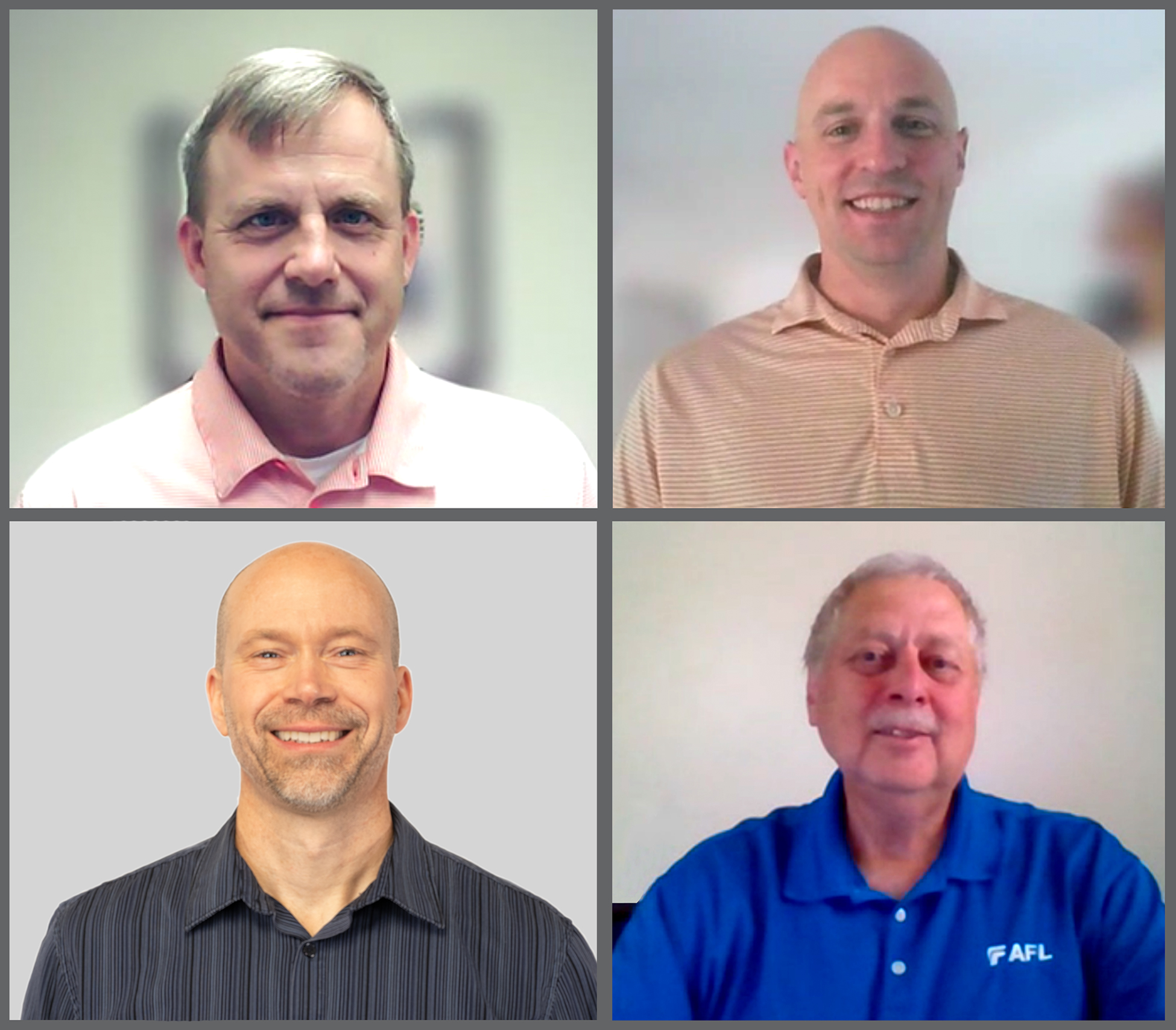 AFL Receives Six Patents Over Past Quarter
07/13/2022
Spartanburg, SC – July 13, 2022 – AFL, an international manufacturer of fiber optic cable, equipment and accessories, was awarded six new patents over the past quarter for technology and developments in optical connectivity, conductor accessories, specialty cables and test equipment.
The first patent is for "Multiple Cable Size Fiber Optic Transition Assemblies." The design allows the ability to create furcated AFL TRIDENT® drops, from one to four fibers. Additionally, a patent was received for a "Rack Routing Guide." This invention allows installers to route fibers exiting the front of panels into a system that takes up the slack when any tray inside the panel is opening.
Two patents were received in AFL's conductor accessories division. The first patent is for "Cable Support Devices and Assemblies." This design supports AFL's FTTx solution, notably the end user's focus on minimizing pole penetrations when attaching hardware. The multi-drop thimble eye allows up to four drops to be dead ended at a pole using a single bolt as an attachment.
The second patent for conductor accessories is "Galloping Motion Disruptors and Methods for Reducing Conductor Galloping." The Galloping Motion Disruptor (GMD) changes the cross-sectional profile of a transmission conductor, reducing the wind energy effect that causes large movement of the conductor, which could lead to damage. This patented design allows easier installation and less shipping costs.
The next patent is for "Downhole Strain Sensing Cables." This cable is designed for installation in oil and gas downhole applications that detect ground movement or strain within the well to assist in efficient well utilization and management.
Lastly, the Test & Inspection division received a patent for "Optical Testing Devices and Related Methods." The patent allows an OTDR to automatically initiate a test when the OTDR test jumper is connected to a network. After the test jumper has been disconnected from the network, from sensing the unloaded signal, the OTDR will automatically start another test when the test jumper is reconnected to a network.
Learn more about AFL, its products and services by visiting www.AFLglobal.com.
Patent recipients pictured (top to bottom, left to right):
Brett Villiger, Engineering Director, and Steven Kranz, Technical Sales Development Manager
Mark Vogel, Development Program Manager, and Wink Courchaine, Product Development Engineer
About AFL
Founded in 1984, AFL is an international manufacturer providing end-to-end solutions to the energy, service provider, enterprise, hyperscale and industrial markets. The company's products are in use in over 130 countries and include fiber optic cable and hardware, transmission and substation accessories, outside plant equipment, connectivity, test and inspection equipment, fusion splicers and training. AFL also offers a wide variety of services supporting data center, enterprise, wireless and outside plant applications.

Headquartered in Spartanburg, SC, AFL has operations in the U.S., Mexico, Canada, Europe, Asia and Australia, and is a wholly owned subsidiary of Fujikura Ltd. of Japan. For more information, visit www.AFLglobal.com. Follow us on LinkedIn, Twitter, Facebook, and read our blog.


Contact

Corie Culp
Public Relations Manager, AFL
864.433.5409

Corie.Culp@AFLglobal.com