AFL Network Services Leadership Team
Collectively our Senior Leadership team provides deep experience across the global telecommunications industry. With our customers-first philosophy and a culture of commitment, we truly believe that your success is the basis of our organization's success. Our leadership team has extensive experience in the same functions that you currently hold, including Operations Leadership, Business Planning and Strategy, Network Build and Procurement, and many others. Our leaders understand the nature of the challenges you face and are experienced in building optimal solutions for your programs.
David Kozicz

President – AFL Network Services
As President of AFL Network Services, David brings a wealth of transformational operations and enterprise experience, built on a deep understanding of and focus on customer-centric objectives and results.
With over 25+ years of global leadership experience in the telecom and service industry, David delivers through innovation and collaboration, to generate tremendous customer outcomes and bring the full complement of AFL Network Services' strengths to exceed expectations.
Kathy Kirkup

Chief Financial Officer - AFL Network Services
Kathy is Chief Financial Officer for AFL Network Service and is responsible for the finance and accounting functions of the business. Kathy has been leading the financial operations for over five years.
Kathy has over 30 years of experience leading finance teams within the telecommunications, cable, broadcasting and oil and gas industries. Previously Kathy held financial leadership roles with Platinum Communications, Midfield Supply and Monarch Communications.
Kathy is a designated Chartered Professional Accountant (CPA, CA).
Paul El-Asmar

Senior Vice President - Engineering and Service Delivery
Paul is Senior Vice President - Engineering and Service Delivery and is responsible for providing superior wireline, wireless and smart security solutions to residential, multi-dwelling buildings and businesses for AFL Network Services. Paul has earned a reputation as an operational and people-focused executive who excels at delivering exceptional customer service and growing the business. Paul has won both the Fujikura President's award and the AFL President's award in recent years.
Paul has over 22 years of experience leading teams in the telecom sector around the world, including Europe, the Middle East and across North America.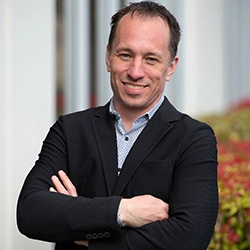 Joe Mack

Vice President – Construction Services
As Vice President of Construction Services for AFL Network Services, Joe is responsible for leading teams across the full value chain of telecommunications outside plant construction including civil construction, cable construction, and splicing. With a focus on driving best-in-class safety outcomes and industry leading quality metrics, Joe efficiently delivers construction results.
Spanning a 23-year career, Joe has managed a Western Canadian telecommunications construction services contracting company, worked in Australia as a management consultant with McKinsey & Company, and lead a strategy team for TELUS Business Solutions.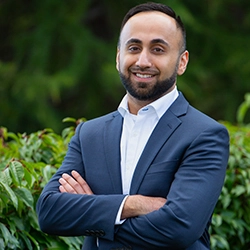 Ali Moosa

Vice President – Client Success and Customer Operations
As Vice President, Client Success and Customer Operations for AFL Network Services, Ali is responsible for end-to-end project management and material procurement/distribution for Canada. As a customer focused leader, Ali ensures all stakeholders are in sync to deliver projects on time, within scope and on budget. In recent years, Ali won the AFL president's award for exceeding customer success metrics.
Ali has been with AFL for over 14 years and has a proven track record for driving cross-functional operational efficiency, innovative thought leadership and financial management.
Claude Kisteman

Vice President – Human Resources
Claude is Vice President – Human Resources and leads the AFL Network Services HR team on strategic initiatives including performance development, team member engagement, succession planning and integration, as well as payroll and benefits.
Claude is a skilled and trusted advisor to the business leaders and plays a key support role in the strategic function in servicing our business partners.
With a passion for people, Claude has spent 25+ years in Senior HR Leadership roles at TELUS and has a wealth of experience and a proven track record for driving increased engagement, improved efficiency and results across organizations.