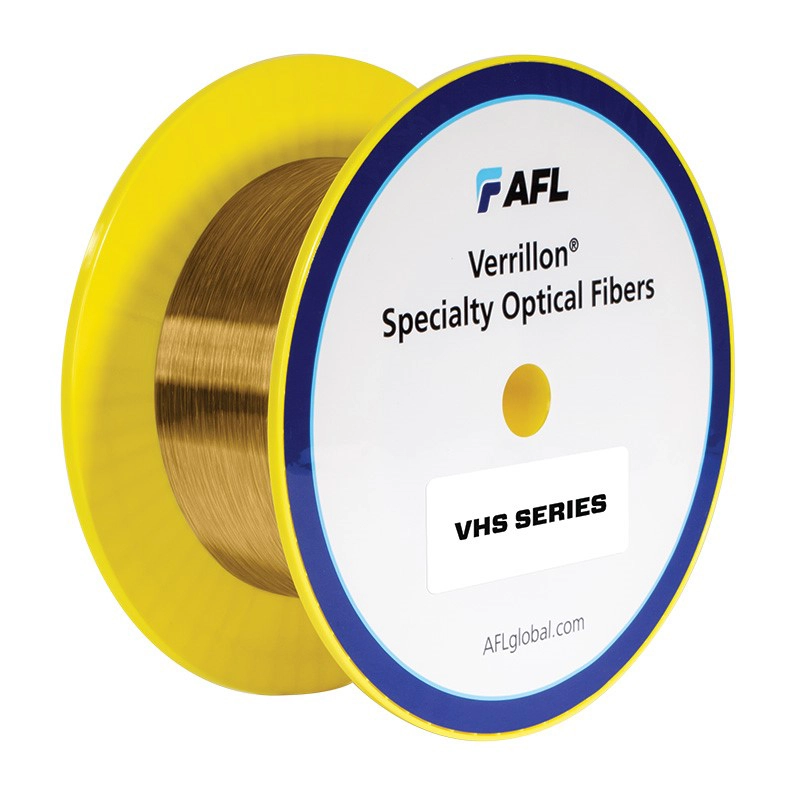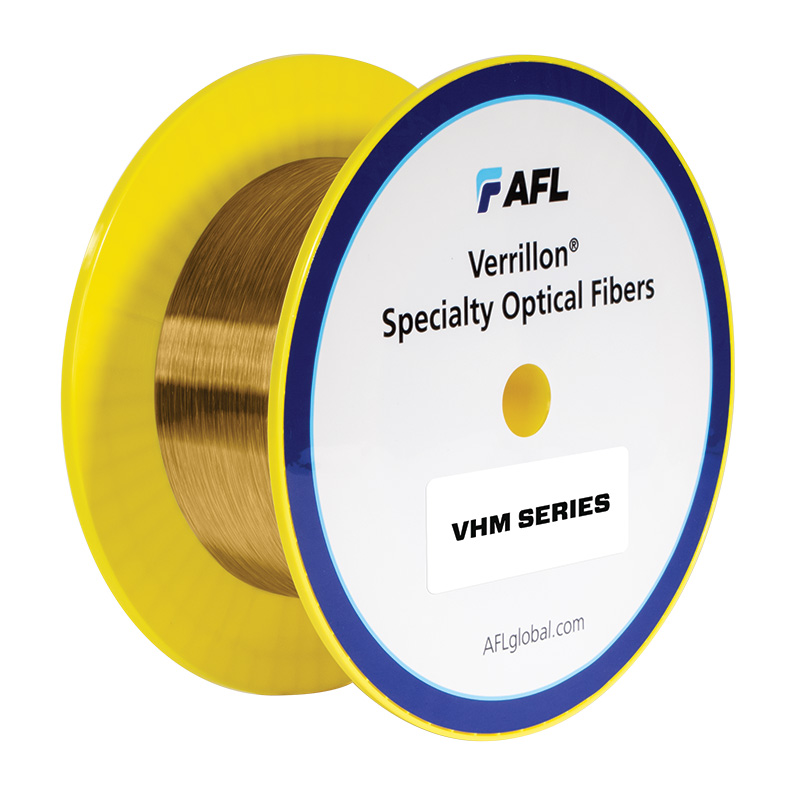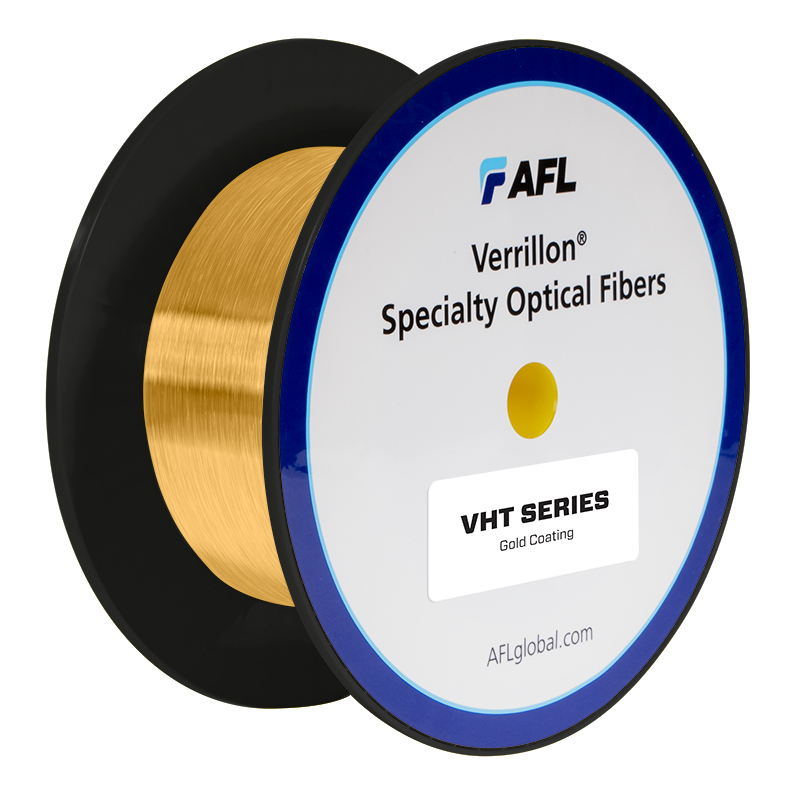 Pure Silica Core Singlemode 1310 & 1550nm Operation
The Ultimate Performance in Hydrogen
For Up To 500°C Applications
Specialty optical fibers are the driving technology for a variety of industries ranging from communications and oil and gas exploration and production to laser surgery, high power lasers, automotive and aerospace. AFL is the leading supplier of Verrillon® optical fibers for harsh environments, specialty applications, polarization-maintaining and communications fibers.
AFL's Verrillon fiber is the preferred solution of specialty optical fibers to the oil and gas, military, industrial and communications markets. We uniquely design optical fibers and components that are widely deployed in sensing and communications applications.
Our Verrillon product line originated over 20 years ago with the formulation of Verrillon, a company founded by Dr. Abdel Soufiane in 2000. The mission was simple: to bring breakthrough specialty optical fiber solutions to the harsh environment markets through close collaboration with customers and a deep understanding of their applications.
Our suite of specialized fibers and fiber solutions feature technologies including:
Hermetically sealed
Glass chemistry optimization
Photosensitive fibers
Solarization-Resistant glass chemistry
Various custom
dimensions and waveguide designs
The widest coating offering ranging from cyrogenic temperatures up to 500°C
Superior Fiber Manufacturing Facility
Fiber Draw Capabilities
Unlike most other specialty optical fiber manufacturers, AFL's state-of-the-art, custom-designed Verrillon fiber facility uses tall draw towers which allow for faster fiber draws and the ability to use a wide variety of different coatings and inline processing stations for new fiber designs. Our draw towers are >20 meters high which allows for multiple coating stations to be mounted on the tower simultaneously and swung in and out of the fiber train as required by the product design.
Hermetically-Sealed Optical Fibers
AFL's Verrillon hermetically-sealed optical fibers have been successfully deployed in downhole applications worldwide. The unique composition and method of manufacturing of our carbon coating make it the most reliable barrier against hydrogen for temperatures exceeding 150°C. Our online monitoring system ensures the integrity of the carbon layer throughout the entire length of the fiber. Additionally, our state-of-the-art hydrogen testing facility simulates well conditions and provides performance predictions for our customers.
Glass Technology Provides the Ultimate Resistance to Hydrogen Ingression at High Temperatures
As the global demand for oil and gas increases, fiber optic sensing technologies have become crucial for oil recovery and reservoir optimization. This high demand spurred numerous distributed monitoring techniques to measure various well parameters such as temperature, pressure, strain, flow, seismic and acoustic waves. With the development of these emerging monitoring technologies, the need increased dramatically for optical fibers and cables that withstand high temperatures (>300°C) and high partial pressures of hydrogen in downhole environments. For example, steam-injected wells using techniques such as SAGD or CSS require robust fiber optic sensing systems that can survive the heat, steam, hydrogen ingression and water permeation.
Although carbon technology is extremely reliable for the mid-temperature range, its effectiveness diminishes for temperatures exceeding 200°C. AFL makes the glass of the optical fiber inherently resistant to hydrogen attack without the need of external protection.